Pisces
Zodiac Symbol:
Fishes
Birth Dates:
2/20 or 2/21 - 3/20 or 3/21
Constellation:
Pisces
Nature:
Yin
Element:
Water
Quality:
Mutable
Orientation:
Transpersonal
Season:
Winter
Ruling Planet:
Neptune (Modern), Jupiter (Classic)
House:
Twelfth House
Tarot Card:
The Moon
Body Part:
Feet
Countries:
Cities:
Colors:
Sea-green
Numbers:
Day:
Thursday
Gem:
Aquamarine, Amethyst
Metal:
Platinum
Animals:
Fish, Marine animals
Flowers:
Water lily
Herbs:
Keywords:
Spirituality, Endings
Quote:
I BELIEVE
Meditation: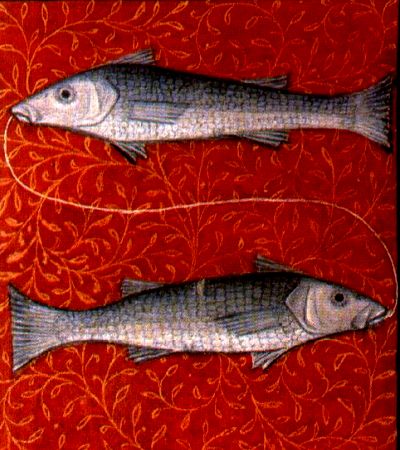 People born under the sign of Pisces love water and are natural dreamers.
Ad blocker interference detected!
Wikia is a free-to-use site that makes money from advertising. We have a modified experience for viewers using ad blockers

Wikia is not accessible if you've made further modifications. Remove the custom ad blocker rule(s) and the page will load as expected.